The Beginning in the 1930s
F A Mitchell & Co P/L is a family owned company started by Mr Frank Alan Mitchell during the great depression in 1933. With a capital of 183 pounds he began as a timber broker importing Oregon timber.
Situated in the Upper Bond stores at Circular Quay in Sydney, Frank's son Len Bruce Mitchell joined the company in 1936 and after serving in the Air Force during the war the company expanded into importing hardboard from Sweden and Eternit fibre cement panels from Belgium to supply the growing housing and building industries.
Progression in the 1950s
It became necessary to find larger premises and in 1950 the company moved to Aladdin's industry store in Camperdown. With the addition of an extensive range of interior plywoods, both locally produced and imported, coloured spandrel panels from Eternit and acoustic mineral fibre ceiling panels from Armstrong (USA), still larger premises were obtained in 1959 at Adderley Street Lidcombe.
Growth in the 1980s
During the 1980's Len's sons Mark and Steve came on board to help run the business. With further growth into wood panel products, structural plywoods, natural roofing slates from Spain and Brazil, fire retarding treatment and perforation of plywood and cut to size services, the company was once again on the move to larger premises at 41 East Street Lidcombe where we are currently located with over 6000 sq m of warehouse space.
Present Day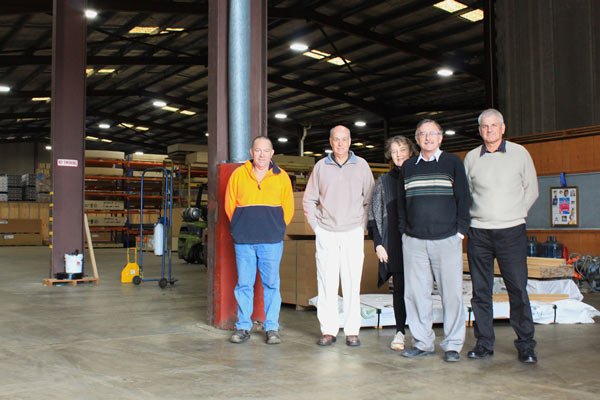 FA Mitchell is still based at 41 East Street in Lidcombe NSW 2141 and we service the whole of Australia.
Give us a call on (02) 9646 2777 for more information about our below products:
Check out our Gallery for images of our products installed at some of our recent projects.