Fire is one of the biggest threats to wood. Fortunately, fire retardant wood is now a basic requirement of most wood products, especially those for commercial spaces.
Manufacturers make fire retardant wood by treating wood with chemicals that prevent flames from spreading. The resulting product provides long-lasting protection against combustion.
While there are a variety of fire retardants, the infusion process remains basically the same.
Making Fire Retardant Wood
To produce fire retardant wood (FRW), manufacturers infuse wood products with non-combustible chemicals.
However, instead of merely spraying the chemicals, they need to use high-pressure force to properly expose the wood to flame-retarding agents.
Types of Chemical Formulations
There are two types of chemical formulations used in making fire retarding wood. Type A is for wood products used in applications where the exposure to humidity is up to 95 percent.
Meanwhile, type B is for wood products used in applications where exposure to humidity is less than 75 percent.
How to Treat Wood Products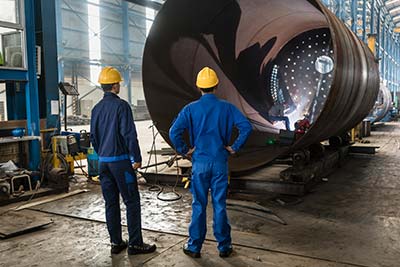 Manufacturer start by collecting dried lumber or untreated plywood. They place these wood products in carts before feeding them into a large retort cylinder.
Next, they create a vacuum by sealing the retort and removing the air inside. They then fill the giant cylinder with fire retardant chemicals.
Manufacturers use high-pressure systems to treat the wood products. This allows them to infuse the wood with flame-retarding agents. Afterwards, the retort is drained of all chemicals.
Finally, they take the treated wood from the cylinder and transfer them to a drip pad. They then place the wood products in an area with giant fans to dry them out.
Building code standards require FRW to have a moisture content of only 19 percent.
The length of the infusion process depends on several factors. These include the type and size of the wood product and the type of fire retardant chemical used. The standard of wood exposure also contributes to the duration.
FRW Labeling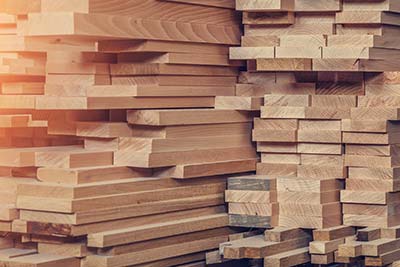 FRW has a flame spread number of 25 or less, as defined by the International Building Code (IBC).
During the test, representatives ensure that core samples meet IBC standards. The process involves significant combustion for 20 minutes.
The FRW certification applies to wood products infused and not just coated with fire-retardant chemicals. Representatives from third-party agencies regularly visit manufacturing plants for quality checks.
Fire Retardant Wood in Sydney
We supply high-quality wood products throughout Sydney only from accredited plantation forests in Australia. Our products come with the C.S.I.R.O certified Fire Retardancy Certificate. They also have zero formaldehyde emission rating.
Our wood products are also inspected by the Engineered Wood Products Association of Australasia (EWPAA).
Contact FA Mitchell today for all your plywood needs. Call us on (02) 9646 2777 — we will help you find the wood product that will best suit your building needs.