Given the many advantages it has over traditional lumber, plywood currently enjoys a reputation as one of the most stable wood products in all forms of construction.
However, while all types of plywood are quite stable to a certain degree, few of them can beat structural plywood when it comes to stability.
So what makes structural plywood so special?
What makes structural plywood special
When a construction project requires long-term load carrying and structural performance, there is no stronger and more workable wood product than structural plywood. Typically made from a range of softwood and hardwood timber species, structural plywood is manufactured using Type A phenolic adhesive. This makes it perfect for any permanent structural and engineered application you plan to undertake.
When treated with preservative, structural plywood becomes even more durable than it already is with the A-bond. Even when used for exterior applications and therefore exposed to harsher weather conditions, structural plywood that is preservative-treated can last for the duration of its intended service life, even beyond in some cases.
Manufactured to AS/NZS 2269, structural plywood comes in different stress grades, thicknesses and face veneer qualities for various applications.
Uses of structural plywood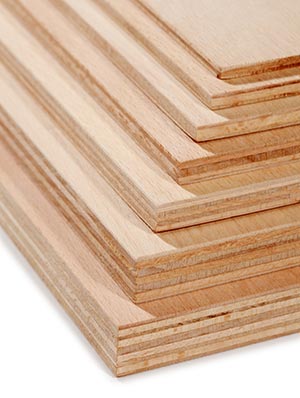 As structural plywood contains veneers measured and tested for strength and stiffness, it has proven to be quite safe and reliable for use in commercial and industrial buildings. Whatever high loading criteria required by building codes, structural plywood can be easily detailed to meet them. The same goes for any criteria set by building codes for fire, durability, energy efficiency and moisture.
Structural plywood has proven to be popular for use both as interior and exterior cladding. Many homes today have ceilings and walls that make use of structural plywood as cladding. Because of its natural strength, structural plywood is also ideal for bracing, which effectively makes shaping and designing windows easier creatively. They are even resilient and strong enough to be used in agricultural buildings and sporting complexes as flooring.
Structural plywood is also commonly used for pallets, crates, boxes, storage decks, truck bodies, truck floors, cabinetry and displays, hoardings such as billboards and furniture.
How do you know you're buying the right structural plywood?
So you've decided to build something and you need structural plywood for the project. How do you know that you're buying the right kind from a structural plywood supplier? As previously mentioned, structural plywood is manufactured to AS/NZS 2269. Check the rear of the plywood sheet for that standard number, and you'll know that you're buying a product has been tested to this standard.
Performance and durability
If the project requires a higher-than-usual degree of structural performance, structural plywood is the only way to go. After all, structural plywood manufactured to AS/NZS 2269 is the only type of wood panel that boasts of defined and standardised structural properties. Use non-structural plywood, and you will be risking structure failure and its eventual collapse.
There are many types and uses of structural plywood. If you want to be absolutely sure you're buying the right kind of material from a trusted structural plywood supplier, we will be more than happy to help.