There are some plywood terms that are important to know. Knowing these industry terms will help you come to an educated decision about the best type of plywood to use for your next project.
Here is a selection of the most important terms you need to know when dealing with plywood.
Backs
The plywood side with the lower grade — which is the back.
Cathedral Grain
A specific grain pattern found in plain-sliced or flat cut veneer characterized by a series of stacked "V" and inverted "V" shapes.
Core
The inner layers of plywood, usually composed of lumber, veneer, particle board, MDF. The grain on the core runs perpendicular to the outer plies.
Crossbar
A defect in panel manufacturing where a piece of veneer runs perpendicular to the length of the board.
Cut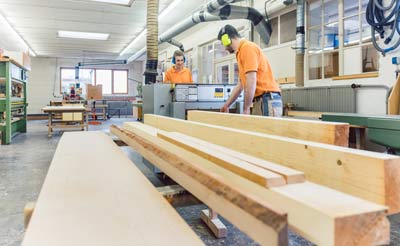 The way a log is cut. For example: rotary cut, rift cut, plain slice, quarter slice, half round slice.
Face
The higher-grade side of a plywood panel — the front.
Grade
A standard by which veneers are "classed" according to quality and species. There are 6 standard face grades for the front ( AA, A, B, C, D, and E) and 4 for the back (1, 2, 3 and 4).
Grain
The growth pattern of the wood fibers in a veneer.
Half-Round Slicing
When a log is cut tangential to its growth rings, the result is a plain sliced or rotary grain pattern.
Hardwood
Any wood produced from species of deciduous tree lumber or veneer such as maple, ash, and oak. Not to be confused with the density of the wood.
Marine Plywood
Good-quality, hardwood plywood made with waterproof glue and not treated with chemicals. Higher grades are lightweight, strong, and free of defects.
A popular choice for building boats and boat parts.
Matching
Any method of placing sheets of veneer together to create a pattern.
Medium Density Fiberboard (MDF)
A highly versatile wood flour material made up of highly compressed pressure-cooked wooden fibers combined with a synthetic resin or other bonding systems.
Prized for the quality of its cut edges, it can be used as a structural component or can be shaped to form a decorative surface ready for painting.
Mineral Streak
A discoloration of hardwood and hardwood veneer.
Oxidation
The result of exposure to the elements which is usually yellowing, browning, or greying discolorations.
Particleboard
Particleboard is an engineered wood product manufactured from small wood particles and wood fibres together with a bonding resin.
Patches
Material placed onto defects in veneers to repair voids and other imperfections.
Plain Slicing
When a log is sliced parallel to the pith of the log and approximately tangent to the growth rings. Also called as a flat-cut veneer.
Achieved using either a horizontal or vertical slicing machine or by the half-round method, with a rotary lathe.
Ply
A single layer in a wood panel product. Several numbers of which make up a sheet of plywood.
Plywood
A plywood panel is made of layers of veneer joined together by adhesive.
Quarter Slicing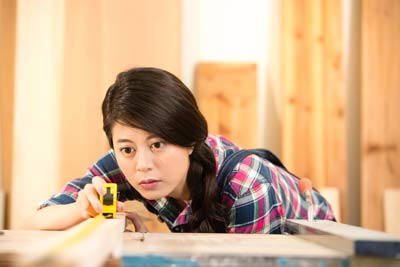 A veneer cutting method that achieves a straight grain appearance through the process of quarter-slicing. The log is usually sliced at right angles to the annular growth rings.
Radial
The line that runs from the center of the log across its growth rings.
Rift Cut
A veneer cutting method where a log is cut into quarters and then at a 90-degree angle to the grain direction to produce a grain similar to quarter cut without the apparent flake.
This is most commonly done in Red and White Oak to reduce the "fleck".
Rotary Cut
A veneer produced by centering a whole log on a cutting lathe and turning it against a broad stationary blade.
This peels the veneer off the log to create a wild and wavy grain pattern.
Sapwood
The outer layers of living wood in a lumber or veneer that is found between the heartwood and the bark which carries and stores nutrients for tree growth.
It is typically cut away to make veneer.
Slip-Matched
It is when veneer leaves are "slipped" or laid side by side without turning every other one over and then edge glued to create a veneer face.
Splits
Cracks in the wood fiber that runs parallel to the grain in a veneer.
Sonapanel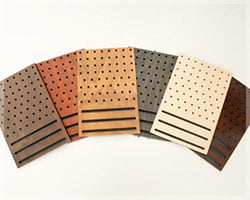 A really effective acoustic plywood system designed to produce interesting effects and answers any need for the elimination of sound reflection. It is a brilliant acoustic alternative for conference rooms, reception areas, large classrooms and home cinemas.
Termiply
Type of plywood vulnerable to termite attacks suitable for the interior linings of walls and ceilings, behind plaster boards or as backing and bracing panels for notice board fabric.
Veneer
Peeled or sliced sheets of thin wood used to make the layers of plywood.
We Deliver The Right Plywood For Your Job
F.A. Mitchell will not only supply you with high-quality plywood and other wood products. We also assist you with the right advice on which type of our wood will be best to serve your needs.