Whether it is a historic suburb, iconic home, castle or marble structure, plywood is the material of choice for movie sets.
A good set design and with the correct materials will make your TV or movie project look fantastic and believable. If done wrong, it will look cheap and unconvincing.
A key aspect is to obtain the right types of plywood, have them cut correctly and delivered promptly.
Why Plywood is the #1 Choice for Film and TV Sets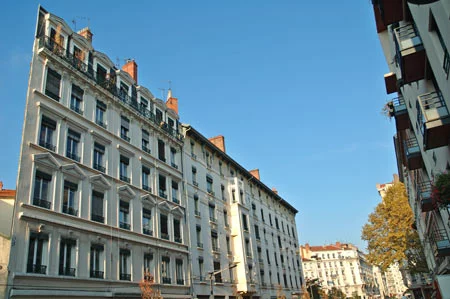 Plywood is widely used in film and television because it gives you creative freedom.
It is versatile and durable. Moreover, it is light, easy to cut, assemble and paint on, and easy to take down. You can dress it up any way you like and it's ideal for quick turnarounds.
Another reason why it is the material of choice for sets for sets is that it allows you to recreate any locale without the hefty price tag. The fact of the matter is: plywood is affordable. Unlike lumber, for example.
Plywood flats allow you to seemingly film in the location you want and take away the stress of having to shoot in another far away or foreign place.
Plywood flats are also easy to move during production. Very convenient especially allowing for the placement of the camera in places that being in an actual location would make impossible.
Film and TV Set Construction 101
Your typical TV or movie set is made up of what the film industry calls "flats" or artificial walls made from plywood. The heart of which are actually 4 x 10 or 4 x 12 plywood flats.
Sets are constructed by aligning plywood flats side by side and taped to hold them together. Sandbags are then used to weigh them down and ensure they remain in place. After which, they are taped and spackled to create a smooth effect.
The next step is to apply paint according to the specifications such as creating an aged look. Depending on the set, wallpapering may also be done.
The ceilings and floors are then added and held together using wooden beams. Safety cables are also added to rig lighting. Windows are added afterwards — mounted into the flats — if needed.
Set builders know the various techniques to make the set look great on camera and avoid the flat and monochromatic look.

The Best Plywood for Facades
The best plywood facades are veneer plywood to create the illusion of wood, brick, marble, or stone. This allows you to cover a large area without the high expense of purchasing and installing the real materials.
FA Mitchell only supplies structural plywood produced by EWPAA audited mills. Our range includes the following qualities:
Veneer Quality A
Veneer quality A plywood is a high-quality appearance grade veneer. It is highly suitable for clear finishing.
This is an appearance grade quality that should be specified as a face veneer especially where decorative appearance is a primary consideration.
Veneer Quality S
Veneer quality S is another appearance grade veneer which makes the natural characteristics of the wood a decorative feature.
The type and frequency of the natural characteristics can be specified depending on what's agreed upon.
Veneer Quality B
Veneer quality B is an appearance grade veneer with a certain amount of sound inter-grown knots, splits and holes. It is suitable for paint finishing.
Veneer Quality C
Veneer quality C is a non-appearance grade, but it's a solid surface where all the holes are filled.
Its usage is for solid non-decorative surfaces such as flooring to cover with carpeting.
Veneer Quality D
Veneer quality D is a non-appearance grade plywood. It is the lowest grade of structural plywood.
Being non-appearance plywood means it has imperfections like unfilled holes. The holes can be 75mm wide.
Its use is definitely for non-decorative purposes that retain excellent structural performance.
Plywood is Sustainable, Reusable, and Recyclable
Many of our clients donate their plywood sets to Habitat for Humanity after production wraps.
Habitat for Humanity is able to generate revenue from plywood donated by studios and film producers. They also make use of the donated plywood in their housing projects.
Clearly, plywood is an excellent choice for building material. One that is sustainable, reusable, and recyclable.
FA Mitchell Custom Cut Plywood for Film Sets
If you need plywood in Sydney, across NSW or anywhere else in Australia, we will be happy to supply you with high-quality plywood produced by EWPAA audited mills.
If you live in the Sydney area, we can usually custom cut plywood orders to size and deliver them within a working day.
Let's talk about the best materials you can use according to your budget and your set's needs. We will make sure that you get the right plywood for the specific job.
We are happy to provide the plywood you need to build your set for your movie or TV show!