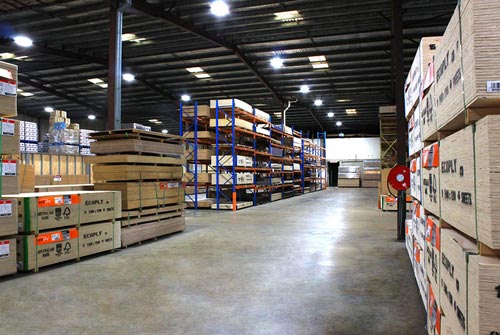 As Australia's leading wholesale plywood supplier, FA Mitchell carries different types of plywood for all your commercial building needs.
Choose below from among our available types of top-quality plywood that not only bear trusted trade names and also comply with strict industry standards.
Or click here to see our selection of Plywoods by Purpose.
FA Mitchell's Plywoods by Type
No matter which type of plywood you choose, we guarantee you'll get the best value for your budget.
That's because all our products are 100% sourced from sustainable local plantations. They're also certified with zero formaldehyde emission rating, too.
Need help?
We're committed to supplying you with the best plywood for your commercial building projects. We'll even throw in some advice should you need it.
So give us a call today at (02) 9646 2777. We'll be happy to answer your queries and assist you in placing your order.