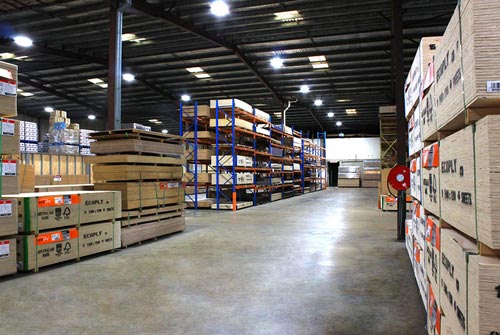 Are you looking for plywood for outdoor, indoor or even decorative use?
We're Australia's leading wholesale plywood supplier for your different building needs.
Browse below to find the right plywood to suit your specific purpose or desired application.
Or click here to see our extensive selection of Plywoods by Type.
FA Mitchell's Plywoods by Purpose
Whatever your need, we carry a wide array of plywood that's sure to give you the best value for your project's budget.
That's because all our products are 100% sourced from sustainable local plantations. They're also certified with zero formaldehyde emission rating, too.
Need help?
Have you found what you're looking for? Or do you still have some questions?
We're committed to supplying you with the best plywood for your commercial building projects. We'll even throw in some advice should you need it.
So give us a call today at (02) 9646 2777. We'll be happy to answer your queries and assist you in placing your order.