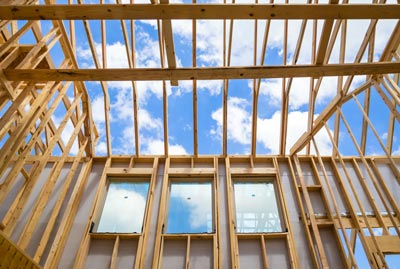 FA Mitchell supplies an extensive range of structural plywood to its clients in Sydney and across Australia.
Our plywood is 100% sourced from local plantations that are guaranteed renewable and certified with zero formaldehyde emission rating.
What is Structural Plywood?
Structural plywood is a durable and stable variety of plywood which is extremely versatile in nature.
While it is most suited for internal cladding applications, you can use it externally without any fuss. The plywood can be manufactured from a wide range of softwood and hardwood species of wood. To ensure durability in testing exterior weather conditions, structural plywood is treated with preservative.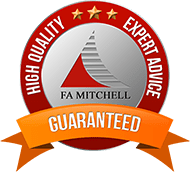 General Features of structural plywood
This engineered wood product is manufactured with Type A phenolic adhesive which makes it an ideal choice for load bearing applications.
Tested for Type A Bond and Stress
Perfect choice for under roof or flooring applications
Provides a great alternative to particleboard for wet areas
Brilliant alternative for trailer and truck decks
Can be used for bracing of timber frames
Available in sheet sizes 2400×1200 and 2700×1200
Available in thicknesses ranging from 4mm to 32mm
Overlays are impregnated to cater to concrete formply
Benefits:
Structural plywood can be painted
It can keep heat in or out as needed
It is lightweight and does not present difficulties in handling.
No special tools needed for its installation
Resist to heavy blows
Treatable with preservative for decay prevention
Offers high degree of sound and thermal insulation
While CD grade plywood serves the purpose of hoardings and flooring where appearance is not a big issue, BB and CC are smart choices for paint finishes. In fact, they also offer structural strength.
Your Structural Plywood Supplier in Sydney and NSW
Sourced from accredited plantation forests in Australia, the structural plywood we offer is consistently of very high quality. With many of the overseas distributors, you can hardly be sure about the source of the ply. For all you know, they were simply manufactured in Bali or Indonesia and delivered to you via Singapore. If that is the case, the quality of the plywood you're getting remains a big question mark.
To make matters worse, most overseas suppliers do not offer a zero formaldehyde emission rating- a crucial quality parameter. We stick to stringent levels of quality and have our products audited by the Engineered Wood Products Association of Australasia (EWPAA) without exception.
We supply structural plywood throughout Australia from our Sydney warehouse and wood cutting facility. Use the details below to get in touch with the structural plywood experts at FA Mitchell to ensure you get the right product at the right price.
Get a Quote
For personalised advice and a quote for your project, please call (02) 9646 2777 or fill out the form below, and we will respond to you as soon as possible.