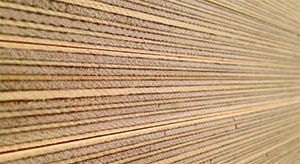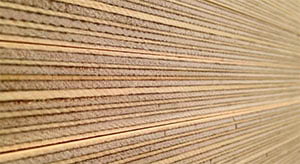 FA Mitchell supplies an extensive range of marine plywood to its clients in Sydney and across Australia. Our plywood is 100% sourced from local plantations that are guaranteed renewable and certified with zero formaldehyde emission rating.
What is Marine Plywood?
Marine Ply is an exterior grade, waterproof plywood suitable for exterior use in trying conditions. The plies are bonded with phenolic resin, which is 'unextended', referring to its undiluted nature, and it makes Marine ply completely waterproof.
This plywood is far sturdier than commercial plywood and this is largely because of the superior material and adhesive being used.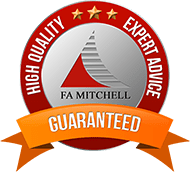 General Features
Marine ply uses many standards. We at FA Mitchell stick to Australian Standard AS 2272, which is the strictest standard there is. For the plywood to pass this test, it must have A grade face veneers and a high quality interior core. A high quality core eliminates any risk of moisture penetration and thus counters any possibility of ply degradation. The undiluted phenolic resin is responsible for the moisture-resistant nature of the ply.
While the Marine ply that meets Australian Standard AS 2272 is effective against adverse weather conditions and is suitable for any exterior surrounding, the other variant that complies with British Standard BS 1088 is only suitable for interior applications. Marine ply with B grade veneer faces and relatively poor interior core quality can pass the British Standard test.
Not only is there a variation in appearance but the difference also shows in the price. While BS 1088 ply has restricted use, Marine ply meeting Australian standards is far more versatile.
Advantages of Using Marine Plywood
There are several benefits to using marine grade plywood. These make the product an excellent choice for construction projects in high moisture environments.
Good water resistance
Excellent surface finish
Good density
Durable
Has uniform strength
Flexible
Good termite resistance
Easily available
Marine plywood offers good resistance to water and moisture. However, for it to be more protected against rotting, it needs to be treated properly. Rot and termite treatment can help extend the life of plywood products significantly.
Uses
You can use marine grade plywood in multiple ways. These can range from stationary to mobile construction projects, especially those that often come in contact with water. Some examples of these include:
Bathrooms
Kitchens
Decks
Patios
Porches
Docks
Boats
Your Marine plywood Supplier in Sydney and NSW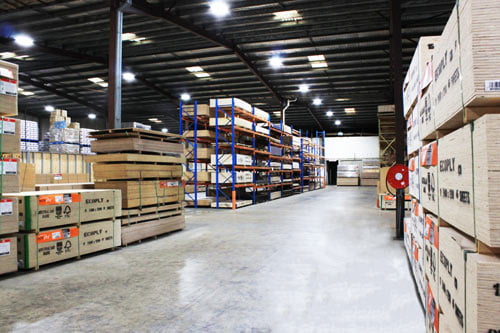 At FA Mitchell, we offer premium quality plywood manufactured from chosen species of wood, determined largely by their densities, impact resistance and strength of bending. Hoop Pine, a species designated as marine, passes zero formaldehyde rating test and is audited by the EWPAA.
Waterproof plywood required for pontoons and boat hulls need preservative treatment for achieving higher durability. The marine ply supplied by overseas distributors is often missing the "EWPAA tested" stamp, and that means the mills it was manufactured in and the people that handled it before reaching you cannot really be that reliable.
We supply waterproof plywood throughout Australia from our Sydney warehouse and wood cutting facility. Use the details below to get in touch with the Marine plywood experts at FA Mitchell to ensure you get the right product at the right price.
Get a Quote
For personalised advice and a quote for your project, please call us on (02) 9646 2777 or fill out the form below, and we will respond to you as soon as possible.