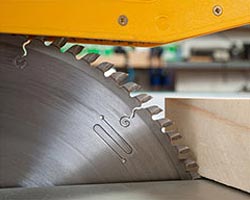 So you purchased plywood for construction purposes.
You have made the right decision because plywood is indeed strong, does not easily warp, crack and twist, and more importantly, it is less expensive than traditional lumber.
The thing with plywood, however, is that it comes in standard sizes. In most cases, buyers will have to cut them down to size to fit their applications.
However, unless they're handy with cutting plywood themselves, this is not a recommended course of action. Based on experience, the results often leave so much to be desired.
As experienced plywood suppliers in Sydney, we have the corresponding tools and expertise to cut plywood to your exact specifications.
Cut to size plywood is your best option
When building a house or any kind of structure, many home owners turn to plywood, because of its versatility as a building material for walls, decks, roofing and flooring. For some, they intend to use plywood for cabinets, fancy boxes, display boxes, furniture and even toys. To make such projects perfect, the best option would be to use only cut to size plywood.
At FA Mitchell, we make sure your project will turn out perfectly by cutting your plywood, particle boards and MDF wood panels to size (straight cuts only).
Our wood cutting facility boasts of state-of-the-art cutting and edge banding equipment, which makes us capable of offering you precision cuts to any shape and size. Aside from providing perfectly cut to size plywood, we also offer edging and vertical & horizontal boring services.
We offer our cut to size plywood services throughout Australia from our Sydney warehouse and wood cutting facility. Use the details below to get in touch with the Cut to Size experts at FA Mitchell to ensure you get the right service at the right price.