Plywood is one of the most versatile materials used in construction. It is also a strong and durable material that's relatively cheaper than similar wooden boards.
However, for plywood to stay in great shape for a long time, you need the right plywood finish. Knowing the right type of finish will help prevent surface checking or cracking and will ensure long-term durability and performance.
Exterior Plywood Finishes
Painting – Painting is one of the most common finishes on plywood. Not only does it make the plywood more durable against harsh weather elements, but it can also give the exterior colour option. After sanding down the board, apply a primer and let that dry completely. After which you can apply the paint of your choice. Once this is all done, you can apply a coat of polyurethane sealer over the entire board.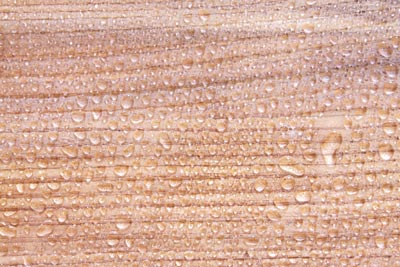 Water Repellent Coat – Water repellent coatings are solvent mixtures from mineral spirits, paint thinners, wax, or drying oil. This type of coating only penetrates the wood and does not contain any colouring pigments so the surface will retain its natural wood colour and grains.
The best way to apply water repellent is by dipping the plywood into the mixture. A water repellent coating applied this way can effectively prevent the plywood from absorbing water.
Tip: Edge sealing in exterior plywood is a great way to lessen moisture uptake. Surface checking and paint breakdown are more common on horizontal surfaces than vertical ones. If you are planning to paint the exterior plywood, keep in mind that oil-based and alkyd enamel paint are not recommendable. These paints are unsuitable for dealing with outside elements, even when applied to exterior plywood.
Interior Plywood Finishes
There are numerous options that you can do when it comes to interior plywood. Chief among them are clear finishing, staining, and painting. However, before doing any of this, make sure that the plywood is dry. After which, clean, smoothen, and ensure that the plywood is wax-free.
Be careful not to use any high gloss finish in your interior plywood. This will further highlight the imperfections and beat marks of the surface. With that, here are the other types of interior plywood finishes: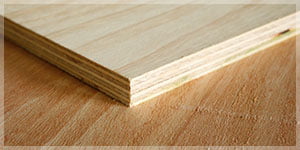 High-Density Overlay or HDO – This is the most popular type of overlay. High-Density Overlays are usually bonded to the plywood with a hot press for concrete formwork. This gives the overlay a lot of face veneer protection and smoothness to the poured concrete surface.
Medium Density Overlay – Medium Density Overlay or MDO paper is bonded during the manufacturing of the plywood. This fibrous paper layer is infused with phenolic resin. That gives the plywood a great painting surface.
Metal Overlays – A strong adhesive attaches certain metals to the plywood to make an overlay. Common metals used in this bonding are copper, aluminium, stainless steel, and mild steel.
Fibreglass Overlays – Fibreglass Overlays are best for cases where you use wood materials to contain certain liquids. It is quite easy to apply and has plenty of specialised uses. Liquid storage tanks made of plywood normally have fibreglass overlays. Another practical use for Fiberglass Overlay is waterproofing ships and boats.
Lead-Filled Plywood – Lead-filled plywood is the top choice when you need soundproof linings as well as protection from radiation.
Fibre Cement Sheet Overlays – Plywood with Fibre Cement Sheet Overlays is a must when you need some fire resistance. The process normally requires immense heat and pressure to create a chemical reaction between the silica and the cement to form fibre cement composites.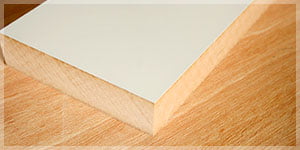 Decorative Overlays – Decorative Overlays normally combines aesthetics with durability. Typical materials used in decorative overlays are vinyl, DAP, and melamine.
Seek expert advice
There are many types of plywood finishes that you must know before simply making a purchase. The key is to make sure that you get the right type for your needs. To avoid any mistakes with your decision on plywood finishes, seek the advice of an expert plywood sheet supplier.
If you need any help in determining which plywood finish will work with your project, why not contact us at FA Mitchell today? We'll be happy to guide you.