Movie and TV backdrops look amazing on screen. So much so that you would think the major scenes are actually taking place in a well-known locale, or in a castle, or a small town in Europe in 1950.
I bet you didn't think that the backdrop to most of your favorite movies and TV shows are actually a collection of stand-up pieces of wood.
That imposing marble structure, grand castle, or suburb that you're so familiar with is most likely built using plywood.
Find out why plywood is the unsung hero of set designs around the world.
Why Plywood Use in Film and Television is Very Common
Plywood is the material of choice for sets because it is: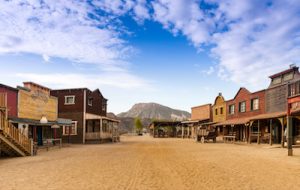 Light
Easy to cut
Easy to assemble
Easy to paint on
Easy to take down
Versatile
Economical
You can dress plywood up in any way you like to recreate the set that you want. It is especially preferred by TV stations and in TV series where a quick turnaround is required. Building a set and using plywood go hand-in-hand because the former is usually the more economical choice, and the latter is cheaper than other building materials like lumber.
Plywood flats
Your typical set is made up of what the film industry calls "flats" or artificial walls made from plywood. The heart of most sets are actually 4 x8 plywood flats.
They are aligned side by side, taped and spackled to create a smooth wall, then painted or wallpapered. They are also used for the floors and the ceilings of a set and are held together by wooden beams.
Using plywood flats allow you to seemingly film in the location you want and takes away the stress of having to shoot in another far away or foreign place.
It's also easy to move plywood flats during production to allow placement of the camera in places that would be impossible in an actual location.
Plywood is Sustainable, Reusable, and Recyclable
Big movie studios use so much plywood for their movie sets that they become a good resource for donated plywood.
Remember the big blockbuster movie "The Hangover Part III"? Some scenes in the movie were supposedly in Tijuana but were actually shot in the United States. The crew transformed 3 blocks and 50 storefronts to make it look like Tijuana.
The scene that shows the well-known Little White Wedding Chapel (with an Elvis officiator) was a temporary set built in a car park. The temples in some scenes in Bangkok were also built sets.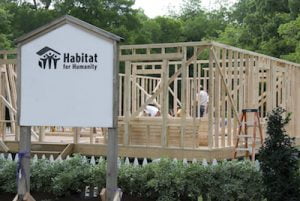 After production wrapped, the studio was left with so much plywood to dispose of. But instead of hauling the leftovers to a landfill, the studio donated 10 truckloads of items to their local Habitat for Humanity.
Habitat for Humanity is able to generate revenue from plywood donated by studios and film producers and they also make use of the donated plywood in their housing projects.
Which goes to show that plywood is an excellent building material that's sustainable, reusable, and recyclable.
Plywood Use on the Set of the Lord of the Rings Trilogy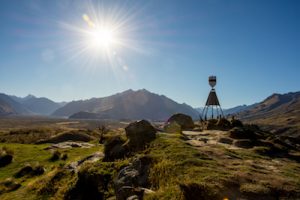 The Lord of the Rings Trilogy also made heavy use of plywood on its set. The production team transformed Mount Sunday into Edoras, the Rohan capital in the trilogy where Meduseld is located.
You cannot go there for a trek as it is off limits. Which makes you wonder how they got the permission to shoot there.
Well, it took the team a year to acquire approval from local government councils to film at Mount Sunday. And when they finally got approval, they had to abide by strict conservation guidelines:
Replanting of grass that was removed (uprooted grass moved to nursery temporarily)
Protection of birds (no-fly zones designated where birds roost)
Maintenance of water velocity so the fishes could continue to swim upstream (bridges were installed at river crossings)
Removal of all traces of the set after production afterward (the crew spent another 6 to 8 months bringing the location back to its pristine condition)
Had the production team not used plywood, it would have been impossible to avoid damaging the grass, polluting the waters, and driving the birds away, all without leaving permanent traces afterward. Which again proves plywood to be an eco-friendly choice.
Plywood Use in Australian Films and Television Shows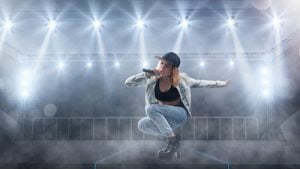 FA Mitchell has been providing plywood and particle boards to movie and film sets in Australia for years. A recent show we supplied was "The Voice Australia". The various sets rely heavily on plywood. If you remember episode 22, Black Swan Kat was perched on a glittery crescent moon – guess what that crescent moon was made of?
We also provide plywood for the sets of "A Place to Call Home". A series set in the early 1950s. While the castle is real, the rest of the structures are plywood-made simulations.
FA Mitchell Custom Cut Plywood For Film Sets
If you're after plywood sales in Sydney or anywhere else in Australia, we will be happy to supply you with high-quality plywood produced by EWPAA audited mills. We can custom cut plywood orders to size and deliver them within a day in the Sydney area.
Let's talk about the best materials you can use according to your budget and your set's needs.
We are excited to help you start building your set for your movie, TV show, or art project!