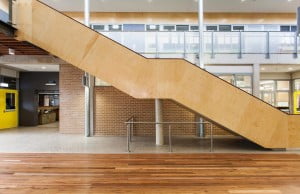 FA Mitchell supplies a substantial range of cladding plywood to clients in Sydney and across Australia. Our plywood is 100% sourced from local plantations that are guaranteed renewable and certified with zero formaldehyde emission rating.
What is Cladding Plywood?
Cladding plywood is used for purposes of exterior wall cladding and is largely manufactured for this particular application. Treated to Hazard Level H3, cladding plywood has a strong resistance to fungus and insect attacks. The H3 treatment can either be applied to the core or the envelope. For the envelope treatment, the integrity of the envelope is ensured by treating the raw, after-cut edge.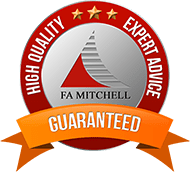 General features of cladding plywood
The plywood cladding panels come with a rough sawn appearance for its grooved or solid face. The edges are long and possess a ship lap profile for purposes of easy joining.
Cladding plywood is treated for external use
It is extremely easy to install
It can be set against a timber or a steel framework
Our cladding panels are available in both raw and prime coat
It uses 100% acrylic paints or stains or water-based oils.
It is available in thickness range 12mm
It is compliant with Australian Standard AS/NZS 2269
The cladding panels are available in sheet sizes 2440×1216 and 2745×1216
Our range includes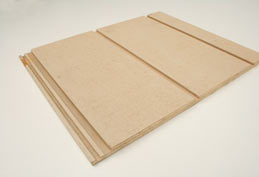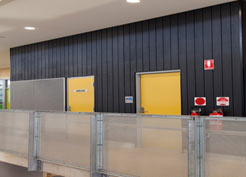 Shadowclad is a variant of cladding plywood that is aptly suited for myriad architectural styles. It can be used as a standalone product and can also be morphed with other building materials.
It is a lightweight cladding but the lightness can be deceiving as it hides the strength of these cladding panels. For applications requiring prolonged exposure to weather, Shadowclad can come in an avatar that can be easily stained and painted.
The untreated, clear coated variant of Shadowclad can be effectively applied in internal areas. You can also order the pre-primed cladding Shadowclad from us.
Find out more about Shadowclad and our range here.
---
Endurapanel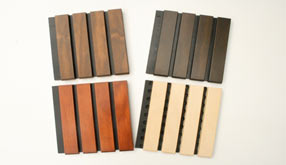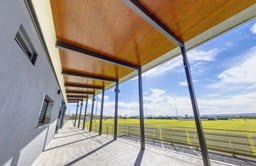 Endurapanel is aptly suited for any kind of living space. It is very easy to install and gives the appearance of a conventional ceiling or slat wall. You can use it for covered external ceilings such as balconies and entertaining areas, home theatre rooms, restaurant ceilings and internal feature walls.
It has effective sound absorption properties which add an acoustic dimension to it. The timbered and tiled floors of homes in present times suffer from unwanted sound filtering and Endurapanel can help eliminate the nausea associated with unwanted sound emissions.
Made with Hoop Pine, the quality of timber used for Endurapanel cladding panels is unquestionable.
Your cladding plywood supplier in Sydney and NSW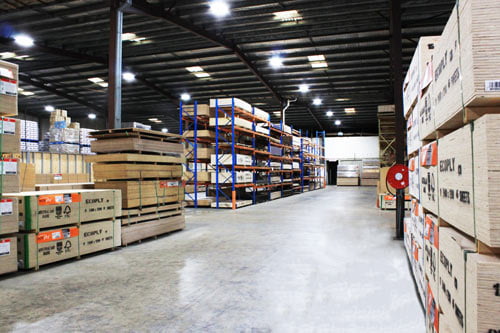 Our ply can be used for exterior (outline of buildings) as well as interior/commercial applications such as mezzanine levels.
The plywood is sourced from accredited plantations spread across Australia and meets the strictest Australian standards. Unlike the offerings of overseas distributors, our products pass through zero formaldehyde emission test and are audited by the Engineered Wood Products Association of Australasia (EWPAA).
Having been around for 68 years, we have seen diverse trends peaking and fading over time. This is why our regard for product quality has remained unchanged.
We supply cladding plywood throughout Australia from our Sydney warehouse and wood cutting facility. Use the details below to get in touch with the cladding plywood experts at FA Mitchell to ensure you get the right product at the right price.
Get a Quote
For personalised advice and a quote for your project, please call (02) 9646 2777 or fill out the form below, and we will respond to you as soon as possible.