Exterior plywood cladding offers your company a durable and versatile option for building construction projects. The material enjoys the same inherent strength and resistance to weathering as its parent wood. But it's also flexible enough that it can be used for different applications.
Find out what makes this material such a great choice for your building projects and what to watch out for.
The Benefits of Plywood Cladding
There are several advantages to using plywood for your exterior cladding. Not only does it help protect your building from the elements, but it also enhances its unique look.
1. Plywood cladding is visually appealing
One of the main selling points of plywood cladding is its visual appeal. The natural beauty of wood easily draws people's attention.
A 2015 study by non-profit group Planet Ark examined the impact of wood installations on the well-being and productivity of office workers. A majority (96%) of respondents agreed that wood is 'visually appealing' and that it 'has a natural look and feel'.
Meanwhile, nine in 10 respondents said they prefer wood over other building materials because of how it can add a warm and cozy atmosphere to working environments.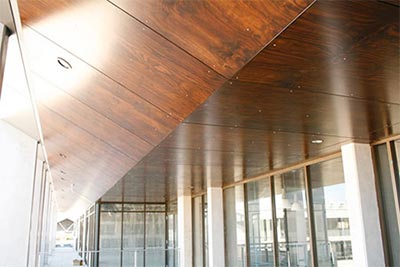 There's no one answer as to why wood looks good. Some believe it's because of how well the material combines many of its properties, such as its colour and texture.
You can buy wood products in a variety of colours. This includes yellow, brown, orange, red shades, and almond tones. A single piece of timber can even have shades or combinations of different colours.
Wood also comes in different textures such as fine-grained and coarse. These textures help make wood visible and distinct from other materials.
If you're looking to incorporate more wood installations in your build designs, you can't go wrong with adding a few interior or exterior plywood cladding.
2. Plywood cladding is strong and highly durable
Despite its relatively thin frame, plywood is actually a lot stronger than you might think. It's tougher and more durable than solid wood because of its laminated structure.
The cross-grained nature of plywood also allows it to evenly distribute loads across its structure. Meanwhile, solid wood can only carry loads along its grain.
Plywood cladding has varying degrees of durability, depending on the grade and species of the material. If you're on a tight budget, you can go with low-grade plywood. It offers the same degree of durability as regular timber, but it's not going to burn a hole through your pocket.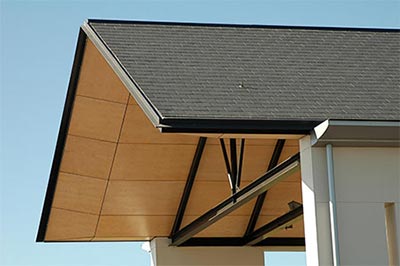 Or, you can go with marine grade ply, which has one of the highest durability ratings against corrosive environments. However, it does contain toxic glues and preservatives. It's also a lot more expensive compared to other plywood grades.
As far as maintenance goes, exterior plywood cladding doesn't require as much upkeep as other cladding materials. You just have to choose the right kind of ply to suit the degree of protection you want for your building.
3. Plywood cladding is resistant to impact, moisture, and temperature changes
As a wood-based product, ply is highly resistant to impacts. The material can accommodate short-term overloads, even up to twice the amount of pressure of its original design load.
This trait is particularly useful for buildings located in Australia's disaster-prone areas. Exterior plywood cladding offers high damage resistance against cyclonic winds and even earthquakes.
Plywood also has a high surface dimensional stability, thanks to its cross laminated structure. This makes it an ideal choice for flooring and formwork construction. Ply remains relatively stable against moisture and temperature changes.
4. Plywood is more cost-effective and easily sourced than other materials
Exterior plywood cladding is much more affordable than brick or steel cladding. Plywood is also easier to source than other building materials. You can buy ply sheets almost anywhere in the country.

Plywood offers more value for your money since you can use practically every square inch of a standard sheet. It's also lighter than other cladding materials, so you won't have to worry about paying extra for transportation.
5. Plywood is eco-friendly to use
Plywood is one of the greener options when it comes to exterior cladding materials. Manufacturers use less wood to produce a workable ply sheet compared to solid wood.
You can reuse plywood multiple times, especially if you know how to properly attach and detach the material from your cladding system. To do this, you need to install your plywood cladding using screws instead of glue.
Ply is also renewable when sourced from wood harvested from plantations. Check if your plywood supplier or plywood wholesaler gets its products from renewable sources.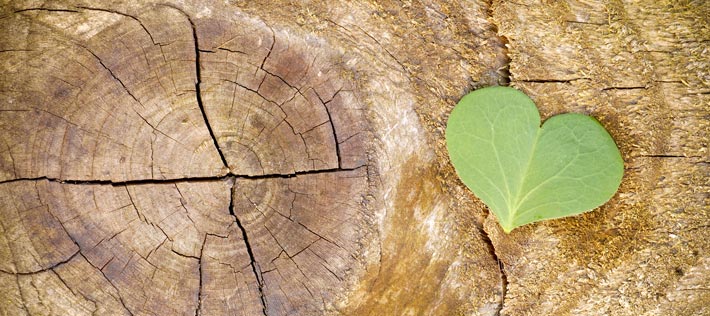 The Drawbacks of Using Plywood for External Cladding
Now that you're familiar with the pros of using plywood cladding, it's time to take a look at the cons. For all the positive features of the material, it still has a few negatives you need to be aware of.
1. Plywood needs a higher embodied energy to produce than natural timber products
Manufacturers use up more embodied energy to produce plywood sheets compared to natural timber products.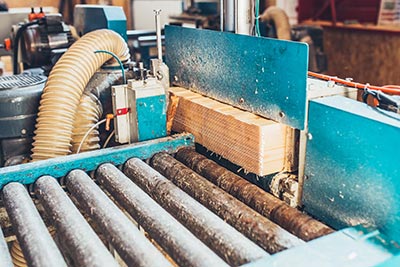 Embodied energy refers to the total energy used to create a building, from the mining and processing of natural resources to the manufacturing, transport and delivery of construction products.
2. Plywood has generally low breathability
Exterior plywood has low breathability compared to other cladding systems. However, the rating can change depending on the thickness and grade of ply used.
To make the installation more breathable, you might want to add sarking and vapour cavities to your installation. Experts recommend adding these features, especially if your building is located along the coast since there is almost always a high risk of condensation.
3. Plywood offers limited insulation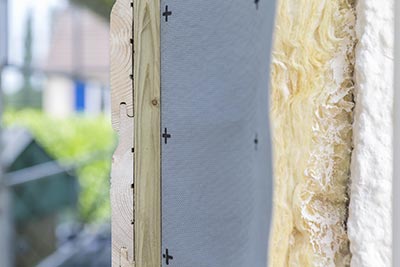 Unlike other cladding materials, plywood doesn't provide good insulation. Most ply products only have an R-value of about 1.25 per inch. These can only provide some degree of heat and cold protection.
Here are some of the R-values of plywood, depending on the size:
1/4" Plywood R-Value = 0.31
3/8" Plywood R-Value = 0.47
15/32" Plywood R-Value = 0.59
1/2″ Plywood R-Value = 0.63
19/32" Plywood R-Value = 0.74
5/8" Plywood R-Value = 0.77
23/32" Plywood R-Value = 0.90
3/4″ Plywood R-Value = 0.94
7/8" Plywood R-Value = 1.09
1" Plywood R-Value = 1.25
1-1/18" Plywood R-Value = 1.41
To help offset this limitation, combine plywood with good insulators, such as metal and concrete panels.
4. Plywood can contain ecologically harmful adhesives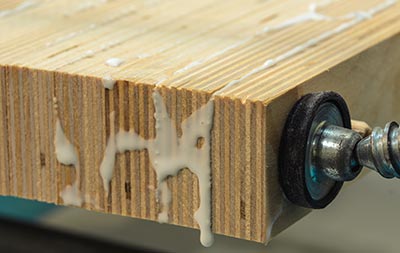 Some plywood products may contain strong adhesives that are severely damaging to the environment.
Manufacturers sometimes use glues to stick various wood veneers together to form a plywood sheet.
Avoid using plywood that has urea formaldehyde adhesive and other harmful substances.
As a plywood supplier, we make sure that none of our plywood sheets contains any of these adhesives.
5. Plywood has poor to average fire resistance
While plywood grades offer varying degrees of protection from the elements, it still suffers from generally low resistance to fire as other wood products. Builders often combine their exterior plywood cladding with brick or steel to make it less susceptible to fires.
Conclusion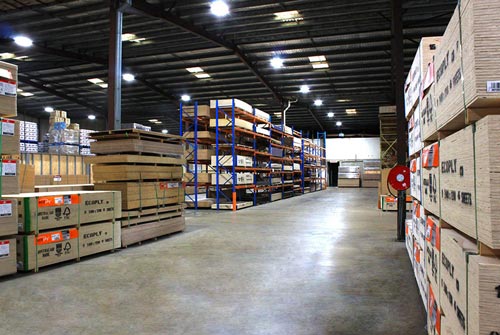 Protecting your building with exterior plywood cladding might just be one of the best investments you can make.
The material provides reliable coverage even from the harshest of elements. It only costs a fraction of what other cladding systems might too! The key is finding the right quality plywood to suit your construction needs.
FA Mitchell is your leading plywood supplier in Sydney and all of Australia. We can help you choose the ideal plywood cladding for your construction project and supply it to you.