FA Mitchell – Plywood Supplier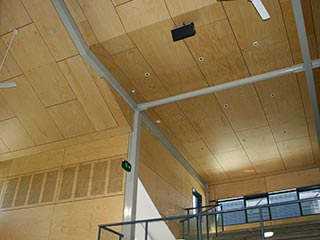 Your long standing plywood and MDF supplier to the trade, builders and specifiers in Sydney and around Australia.
We're a family company supplying a comprehensive range of wood panel products and quality roofing tiles to the building industry, joinery industry and commercial projects where architecturally designed applications call for tradition and expertise.
We distribute an extensive range of structural plywoods, MDF panels, structural wood panels, acoustic designed panels and slate roof tiles to meet most design requirements.
Browse our website for more info about our structural plywood products, plywood sales and services. Or feel free to give us a call and we can discuss your specific needs.
We pride ourselves on providing you with useful hints on product applications that will enhance your project and give you lasting satisfaction.
Professional Advice on Selecting the Right Materials for Your Project
Whether you are a home builder, developer, architect or constructing a film set – speak to us to find out what will best suit your project and budget requirements.
Whether you are looking for high quality materials, the exclusive touch or simply a fantastic product that looks and works just right, we can help you.
Call us now on (02) 9646 2777.